This past Saturday, we at Buffalo Game Space hosted our third annual showcase of locally made video games and board games, Buffalo Game Expo 2018. We think the event was a great success, with nearly two dozen games featured, their creators there to chat with the attendees as they played their creations. We'd like to follow up the Expo with a post highlighting all the games hosted at the event, as well as their creators. If you were at the event and played something you'd like to follow and purchase, or if you couldn't make it and want to get an idea of what you missed, read on!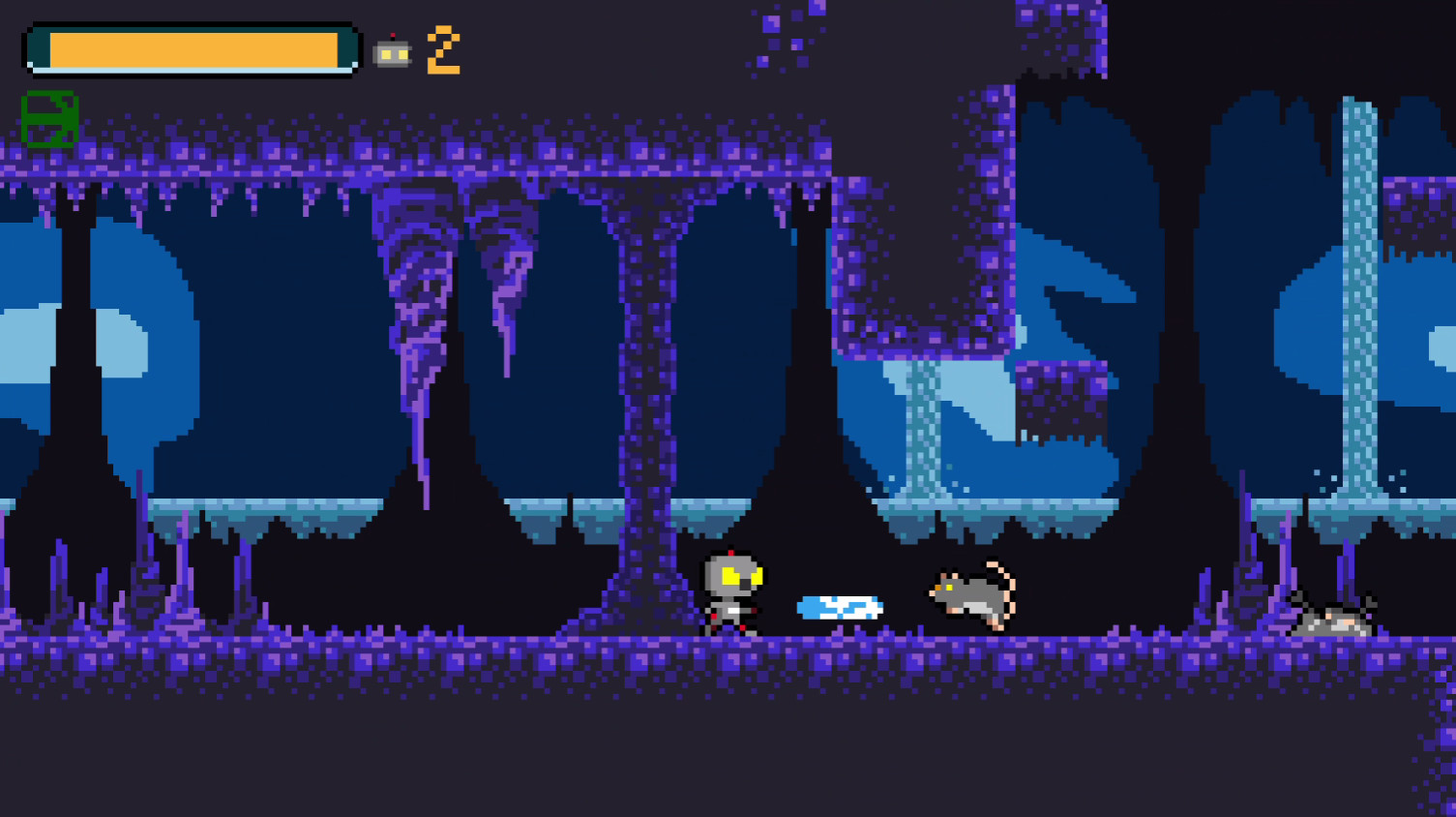 A Small Robot Story
A robot's coming-of-age story!
A Small Robot Story is an adventure-platformer where you play as Rae, a small robot who activates and has no idea why. So you need to set out and find out what's up!
Development Team
BC Mostyn - Developer, Designer, Art, Music
Wes Rockholz - Additional Development and Design
Jason Vector - Cutscene Art, Additional Art
Courtney Balousek - Additional Art
The Abandons
Labyrinth escape for 1 player
The Abandons is a light and compact card game meant for 1 player. A game can play in as little as 5 minutes. Art and style loosely inspired from vintage Zelda. We're going to KS summer '18.
Development Team
Abyxsis
A hellish metroidvania reminiscent of Demon's Crest
You play as the least likely hero, a repentant demon, questing across the hellish abyss to save a living innocent on earth.
Development Team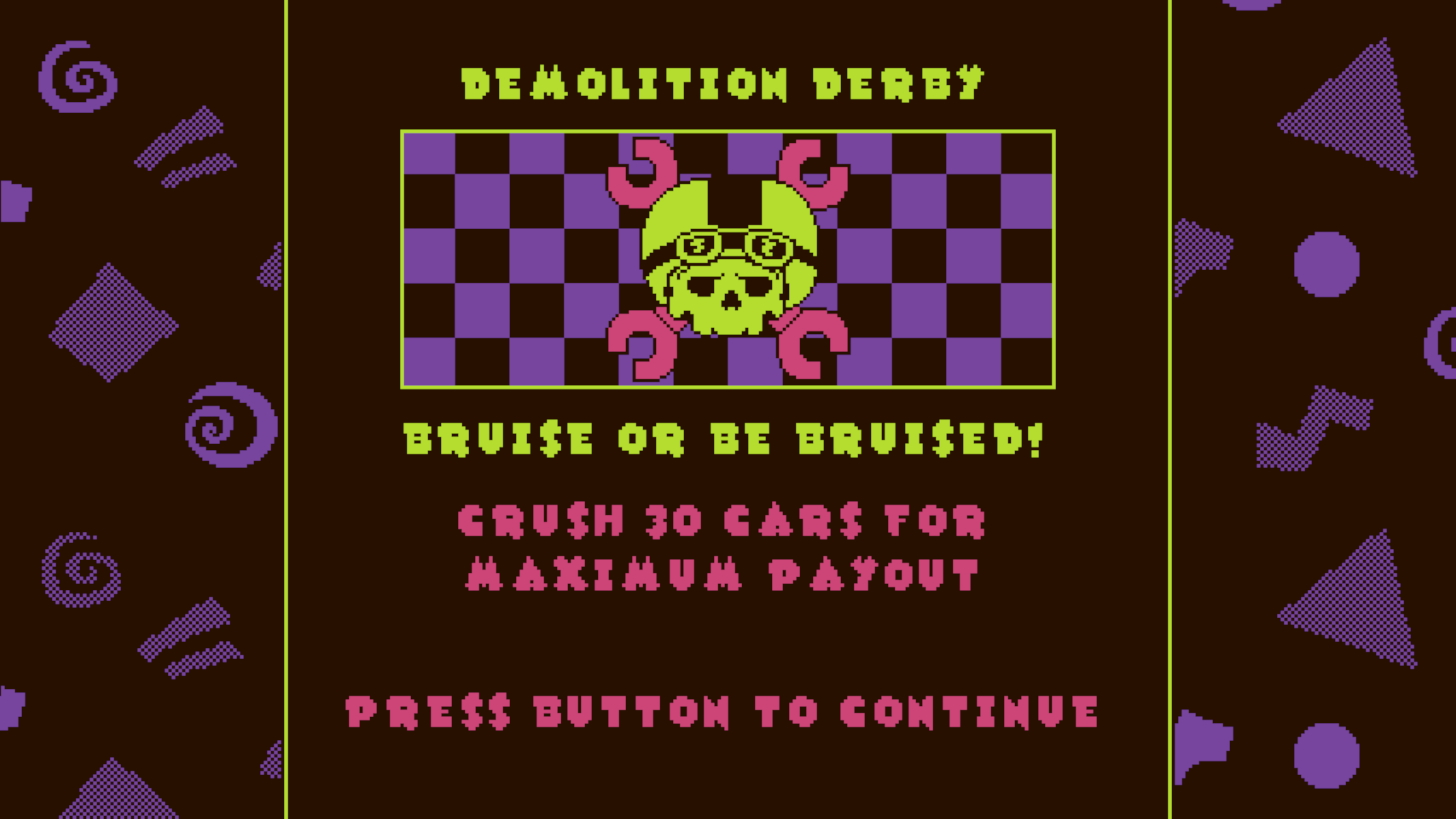 Bruisin' Cruisers
A top-down car-combat sandwich-chasing adventure!
Bruisin' Cruisers is a vertically-scrolling top-down car-combat game where the player is in pursuit of their stolen sandwich. Catch the Jerkwad, save your lunch!
Development Team
Buffalo Dub All-Stars
Dub foreign movies. Outwit your friends.
Jackbox style party game where you compete to come up with the most clever/witty/funny/whatever english dub of a foreign video clip.
Development Team
Crazy Platez
Race to deliver platez through Rochester, NY!
Your responsibility as a Crazy Platez Delivery Driver is to keep the people of Rochester satisfied, delivering as many platez as you can before running out of gas.
Development Team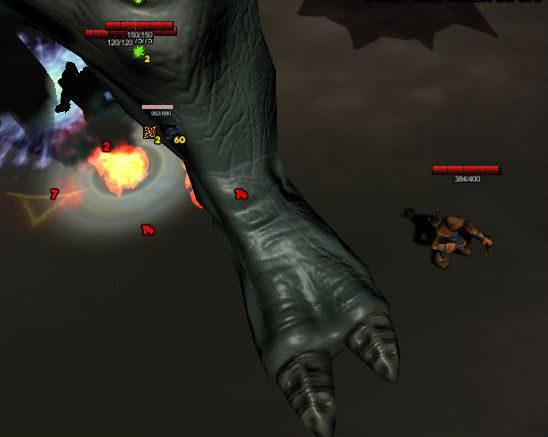 Epic Quest for Heroic Glory
Epic Quest for Heroic Glory is a fantasy themed, hack and slash, multi-player dungeon crawl with a fistful of dwarves. You've not seen such bravery!
Development Team
The Game of Survival
Do you have what it takes to survive?
The Game of Survival is a game show that challenges the player to survive through a life threatening scenario forcing the player to use scavenging, crafting and building.
Development Team
Gamma Ray Blue
A batshit crazy shooter
A new take on the arcade shooter genre with hand drawn art, licensed music, and a top tier cast.
Development Team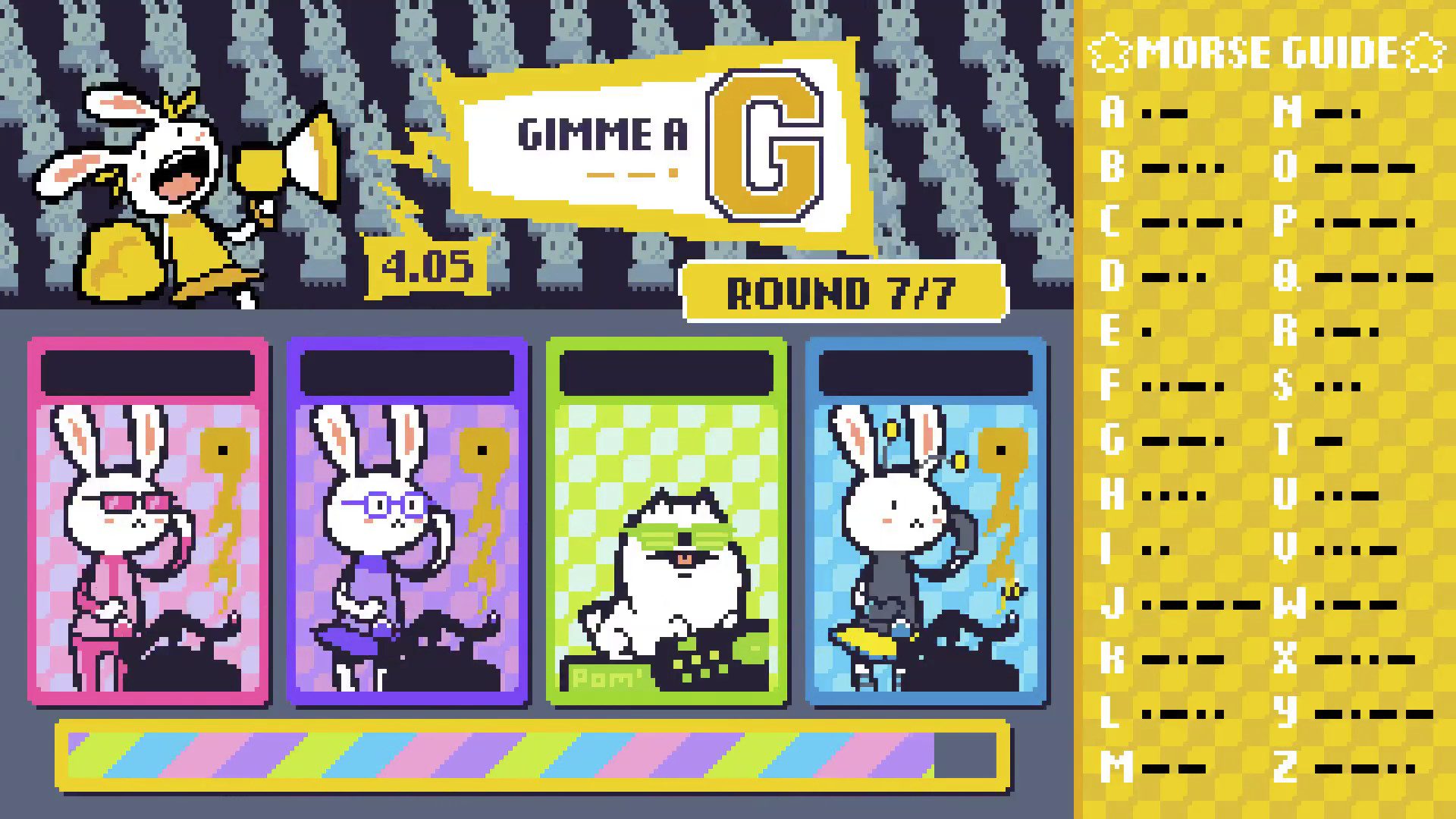 Go Morse Go! Arcade Edition
4-player competitive cheerleading via telegraph
Players race to enter letters via morse code and hype up the crowd. Also there's a dog with an airhorn.
Development Team
Hovership Havoc
A top down shooter with 3rd person boss battles
Traverse through rooms of a futuristic robotic factory destroying robot enemies and collecting XP. Find randomly dropped abilities and upgrade your ship to strengthen your chances to survive
Development Team
The Last Hex
A card base roguelike to defend the kingdomA
Players must save their kingdom before it is consumed by the darkness. Collect powerful cards and equipment to fend off the evil.
Development Team

Nepal
A small project made for One Game a Month. Inspired by the Nepal map in Overwatch.
Development Team
Peacock Block
A hilariously fun "Take That!" styled party game of 3 to 5 players where players are peacocks fighting, insulting one another, and pulling feathers. all for the lovely peahen.
Development Team
Rock Paper Scissors Tweet
Digital Dueling via Twitter
RPS Tweet is an installation piece that pits random tweets with #rock/#paper/#scissors hashtags against one another in virtual games of Rock, Paper, Scissors.
Development Team
Shotgun Farmers
Your bullets grow the guns
Shotgun Farmers is the Online Multiplayer shooter where your bullets grow the guns. Aim carefully, as a missed shot means you've just gifted your enemy with the gun you're using!
Development Team
Waseque Qazi - Artist, Programmer, Designer
Julian Shanahan - Composer
SKEPTICS
Co-op Ghost Hunting game!
Ghost hunt game to prove the existence of Ghosts. Race against the clock to Solve each clue, each leading one step closer to Ghost. Win if the Ghost can be Proven, but fail if time runs out.
Development Team
Jonathan Usiak - Designer
Stacks
A new age spin on an age old classic!
Its a modern Tetris-like where you place pieces on top of each other in order to make lines and clear lines
Development Team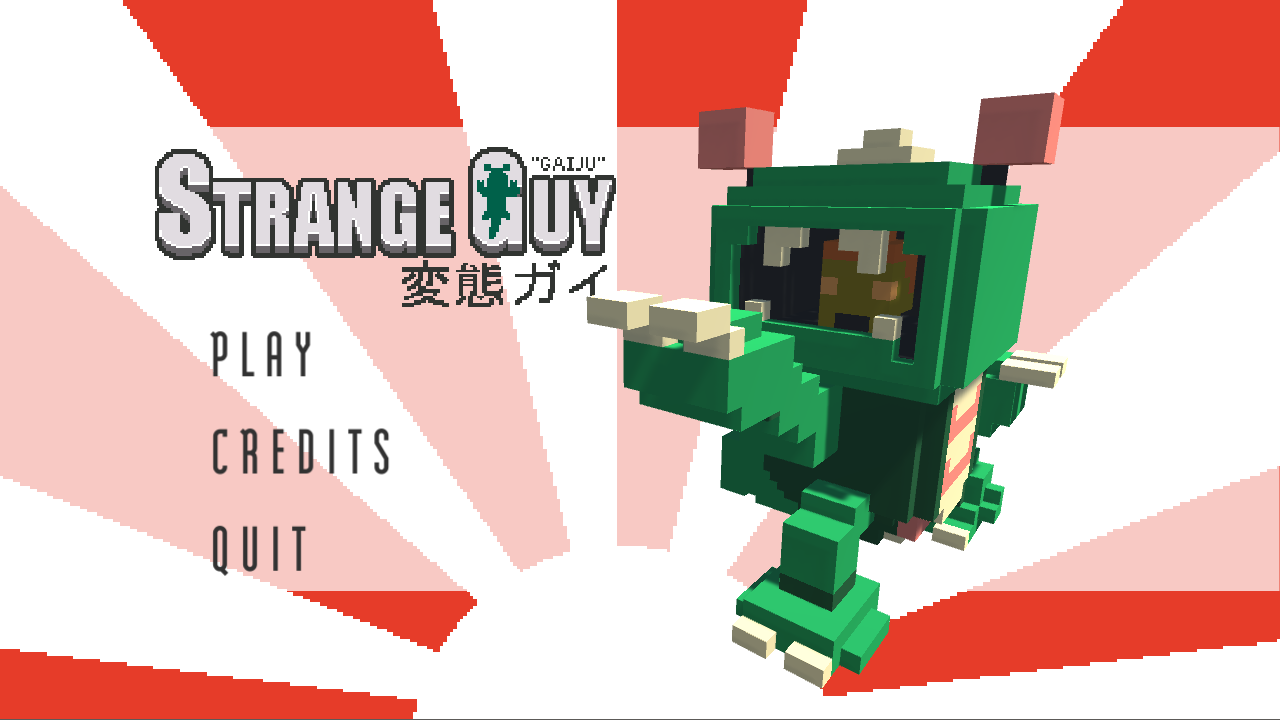 Strange Guy
Destroy stuff for points. Look cool in front of lots of people for more points. Don't let the cops beat you up.
Development Team
Swords Mark the Spot
Find treasure in a monster-infested wilderness.
Guide a party of adventurers to find buried treasure in a monster-infested wilderness. You will need to optimize your skills and equipment and employ strategy both during exploration and in combat.
Development Team
Luminous Wolf - Code/Music/Placer Art
Mark Miller - Monster Art
Tyson R. Prince & Kevin Murphy - Tough Battle Music
Sydney Hunter and the Curse of the Mayan
The Curse is Coming
You play as Sydney Hunter, an explorer who must battle his way to uncover the 7 calendar fragments in order to stop time from freezing forever.
Development Team
Jean-Francois Dupuis - Producer
Russ Kumro - Developer
Ben Allen - Music
Keith Erickson - Artist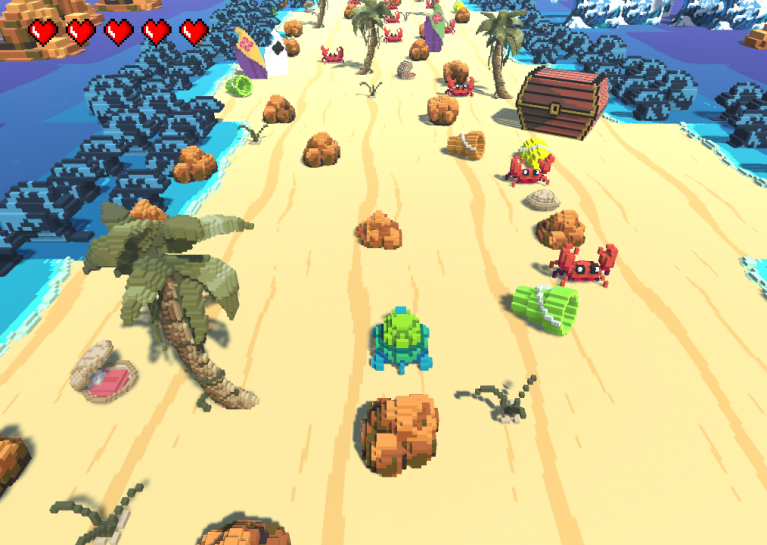 Tiny Turtle in Trouble
Help tiny turtle get home!
A voxel-based throwback to arcade classics.
Development Team
---
Again, thank you so much to everyone who showed games and attended to play them, we couldn't do any of what we do without you!