This weekend marked the thirteenth(!) official game jam of Buffalo Game Space! A total of nine games were made by local artists, musicians, and developers, and you can check out a good number of them right now!
An audio-only adventure on the Elemental Plane of Sound. Soundscape is a digital game with no visuals at all - even the menus are interacted with through sound and voice. By moving in various directions in sound, represented by changes in pitch or tone, the player must find their way through a magical realm and find a powerful crystal. An intriguing and unique concept implemented well for the discerning listener.
---

A woodpunk escape game. Trapped in the engineering section of a wooden spacecraft with a colorful crew players are tasks with uncovering a way to release the Quazmodium from its enclosure - which is a real physical cabinet with panels and wiring relays. Using the information from the digital screen players solve puzzles by rewiring and unlocking panels to finally open the enclosure. Another amazing concept and execution of entwining the digital and physical through User Interfaces and electronics.
---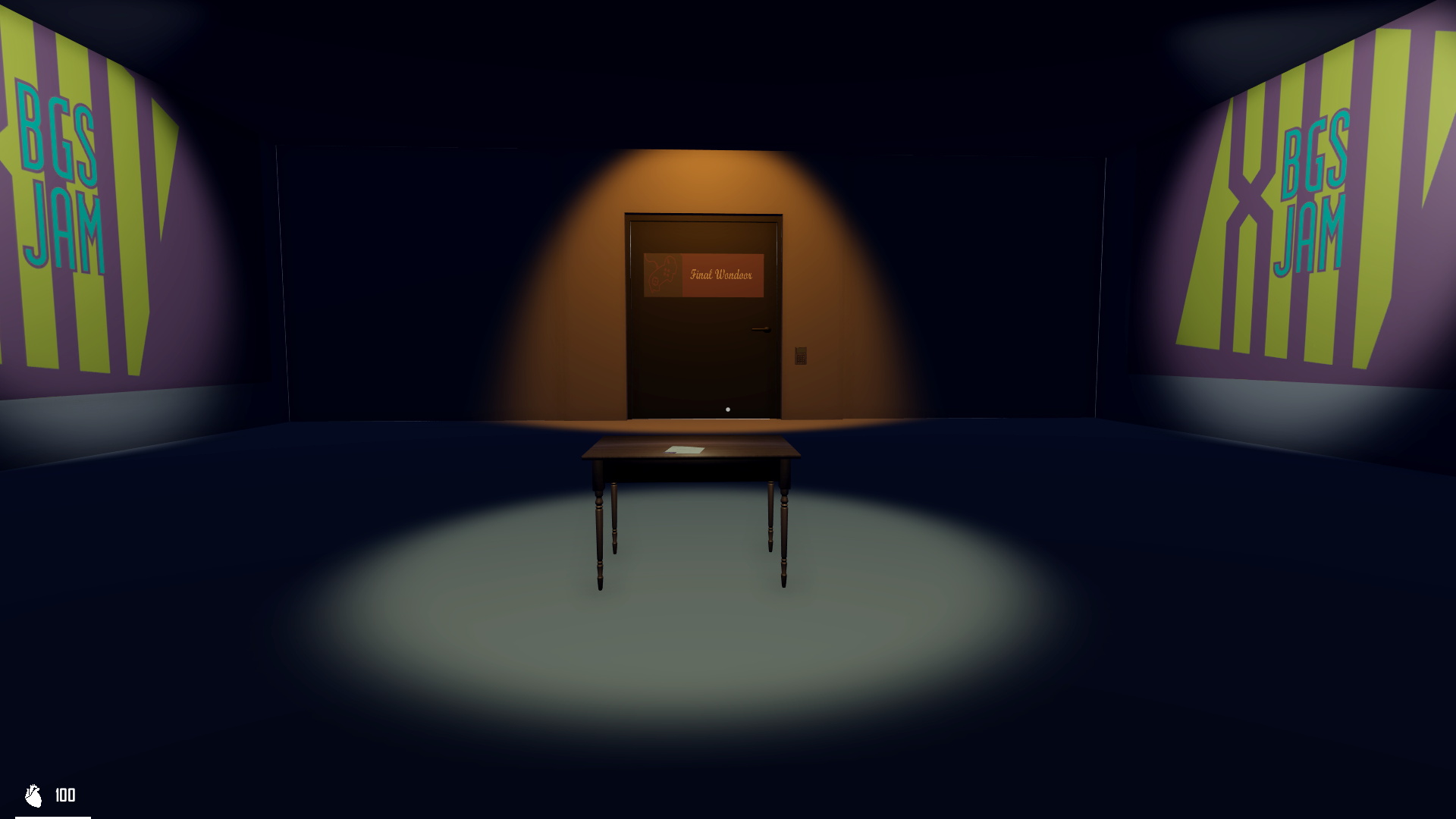 Monty Hall gone mad. In a visually striking 3D environment players must decipher clues on which of 3 giant colored WonDoors to unlock to advance to the next set of challenges. Any wrong decision leads to certain doom in various amusing ways. Can you unlock the mystery and survive?
---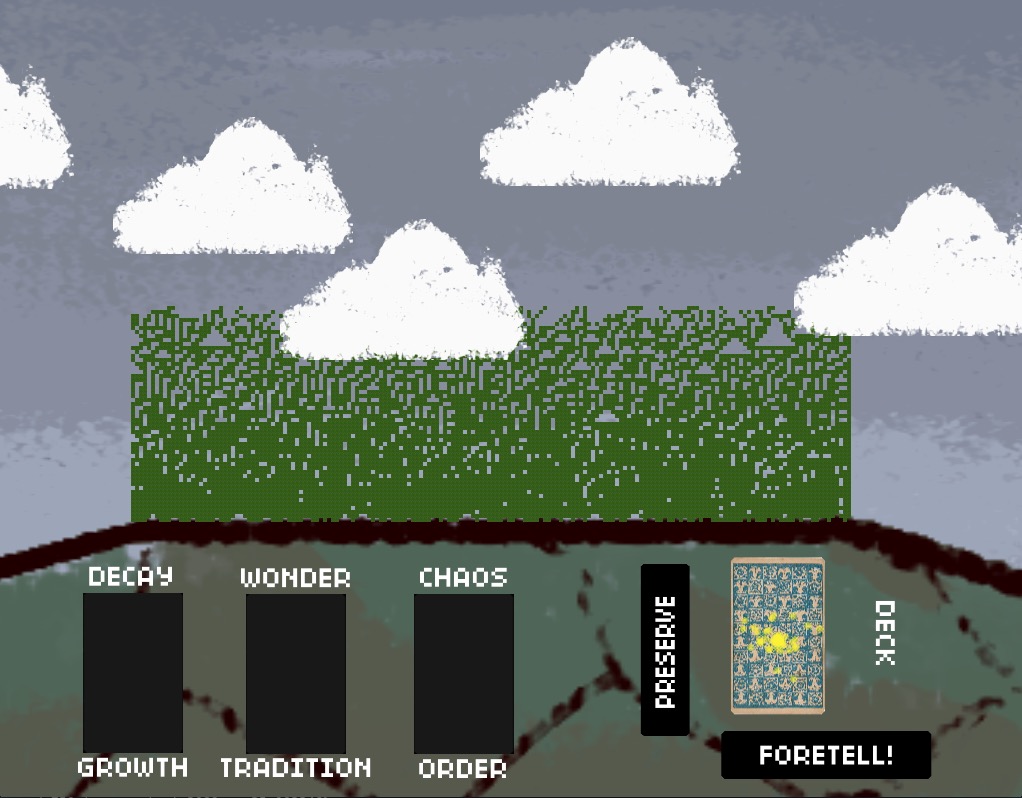 A game of life and chance on the back of a giant turtle. By drawing cards or various powers and direction, the player must place them into 1 of 3 slots with 2 orientations each which then feed into cellular automata to grow or decay a world of green on the turtle's back. Created with the open source Godot engine, it is a meditative puzzler which rewards with the visual results of inherent systems. The player can then always save their results as an image to post and share.
---

Feed a picky pig some soup. Based on on the wonder of experiencing new foods, the player controls Porkston, a gourmand with a very specific set of flavors he likes or dislikes - which are randomly generated at the beginning of each play session. By collecting various ingredients into soup bowls held in each hand players create new gastronomic experiences for Porkston which then translate into more points and time in game for things he likes.
---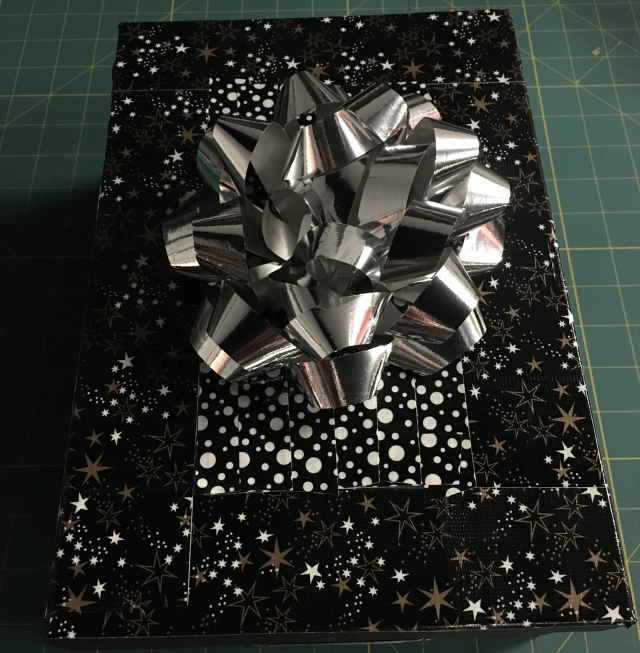 Made by a father-daughter team, Wunderbox combines a mobile game with a physical box and set of props to make a fun new take on '20-questions' and turn it into a modern unboxing experience for play with multiple people. Open the game on your phone and it gives you a set of instructions on how to configure the box with various weights and place the phone inside. Then players take turns shaking the box, which then plays different sounds and audio clips as hints to what may be inside, and guessing what the designated item is. Another awesome combination of the digital and physical to create something unique. Looking forward to seeing more on this.
---
Tree Fort
A zen builder game based on the experience of building a tree fort as a child. The trees are randomly generated and the player get infinite resources to build into the trees. Builders can make ramps, walls, floor, ladders, windows and decorate with couches. A smooth prototype of what could be a much larger, and shared experience, bringing back the joy of simple building.
---
Mega Bard
An attempt to learn a new tool - NESMaker lead to working with Construct to learn how to make a platformer game. Play as the titular Mega Bard to run left or right, jump, and shoot music notes to defeat enemies.
---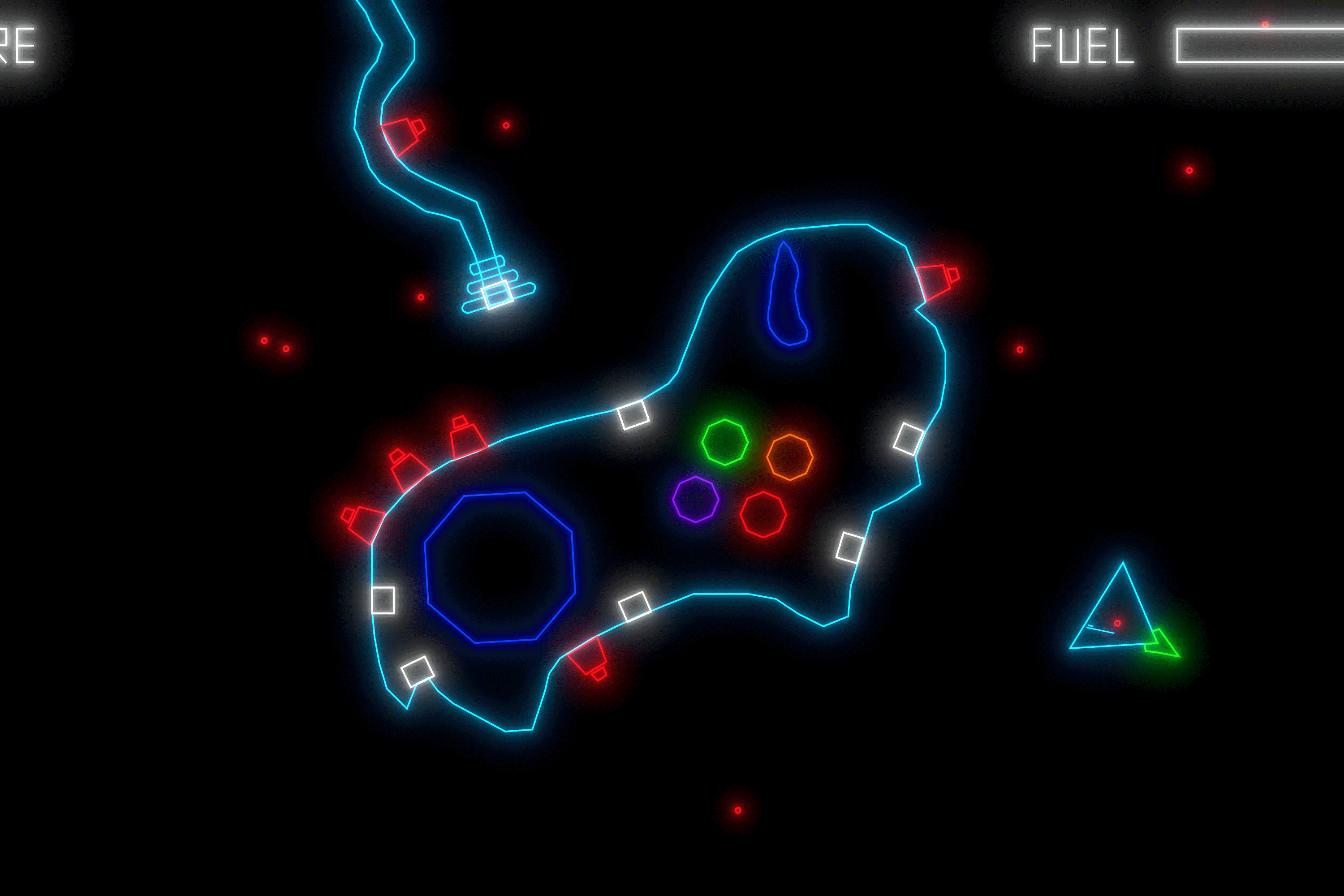 Based on the wonder of exploration and the heady first days of a new medium, video games. Many early arcade classics were attempts to create and interactive experience for the user but were constrained by what was technically possible at the time. This constraint lead to great innovation that we take for granted today. In an quick attempt to reconnect with that early ingenuity, Dark Star is an arcade style space flight exploration game distilled down as far as possible.